Hi Everyone! 
Sorry for the radio silence-- it has been quite a transition from Bloomington to Ann Arbor, what with 3 kids and a dozen (or more) typewriters to handle!
However, it seems that I just can't leave good old B-Town anyway. I recently sent a whopping 60 prints to Gather, an awesome little shop on the downtown square that I happened into many times while I lived there. Woman-owned and run, queer-friendly, and crafty-- where could be a better fit?! Expanding my retail presence has been one of my goals for a while, and I couldn't be happier to have made this connection with a great location in my old hometown. 60 prints is my largest order to-date, and, honestly, WAS SO SUPER FUN TO CREATE! I absolutely love spending time choosing which botanicals to pair with my poetry-- a bit more on how I do this in a future post. Also, I've had a large supply of bare botanicals for a while, so it was nice to be able to move some along to make way for lovely, amazing, freshly-foraged vintage goodness...I'm always waiting for an excuse to hunt around for hours on end through dusty aisles for new beauties. In short, YES YES YES I will happily type 60 or 80 or 100 prints for your shop!
Below is a little glimpse into the process of producing a retail order like this one. Hand-picked, hand-typed, hand-stamped-- I love the work involved in all of it. I love thinking about the person who picks it up so far away from me and can see and feel the uniqueness of each one. I hope they make a connection, not just to the beautiful print, but to me, the person who put it all together just for them :)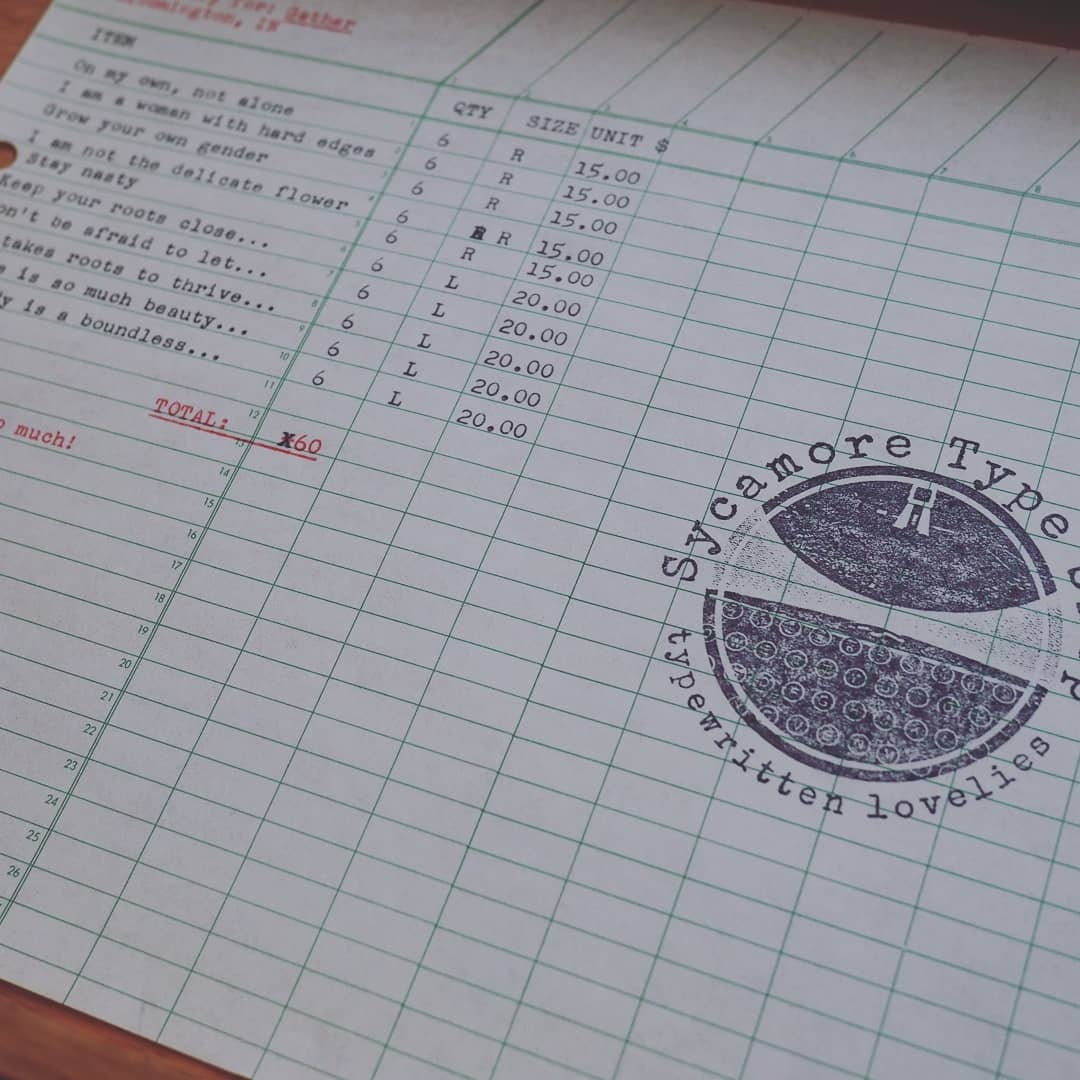 Um, yep-- hand-typed invoice on vintage paper.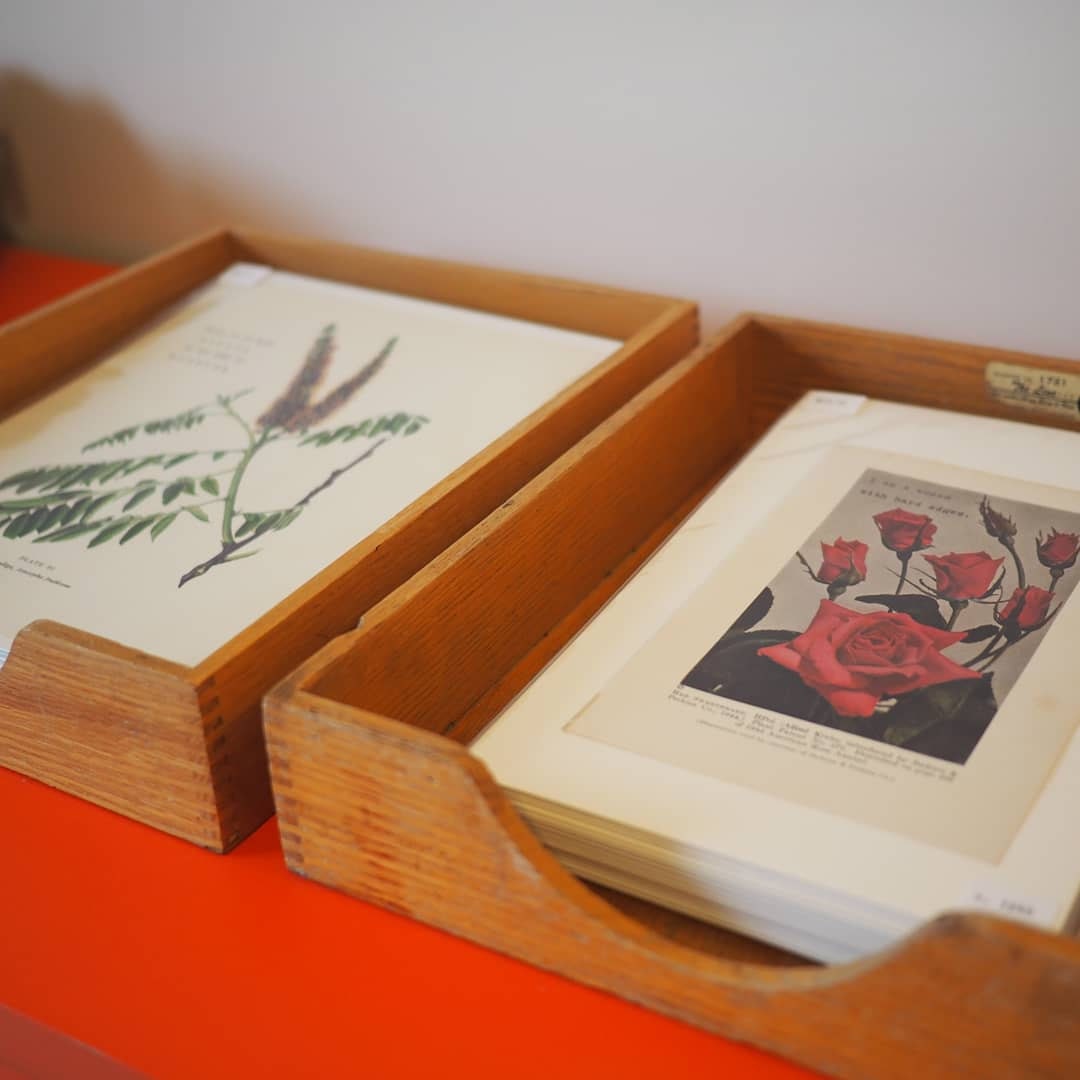 Sorting regular and large prints in vintage paper trays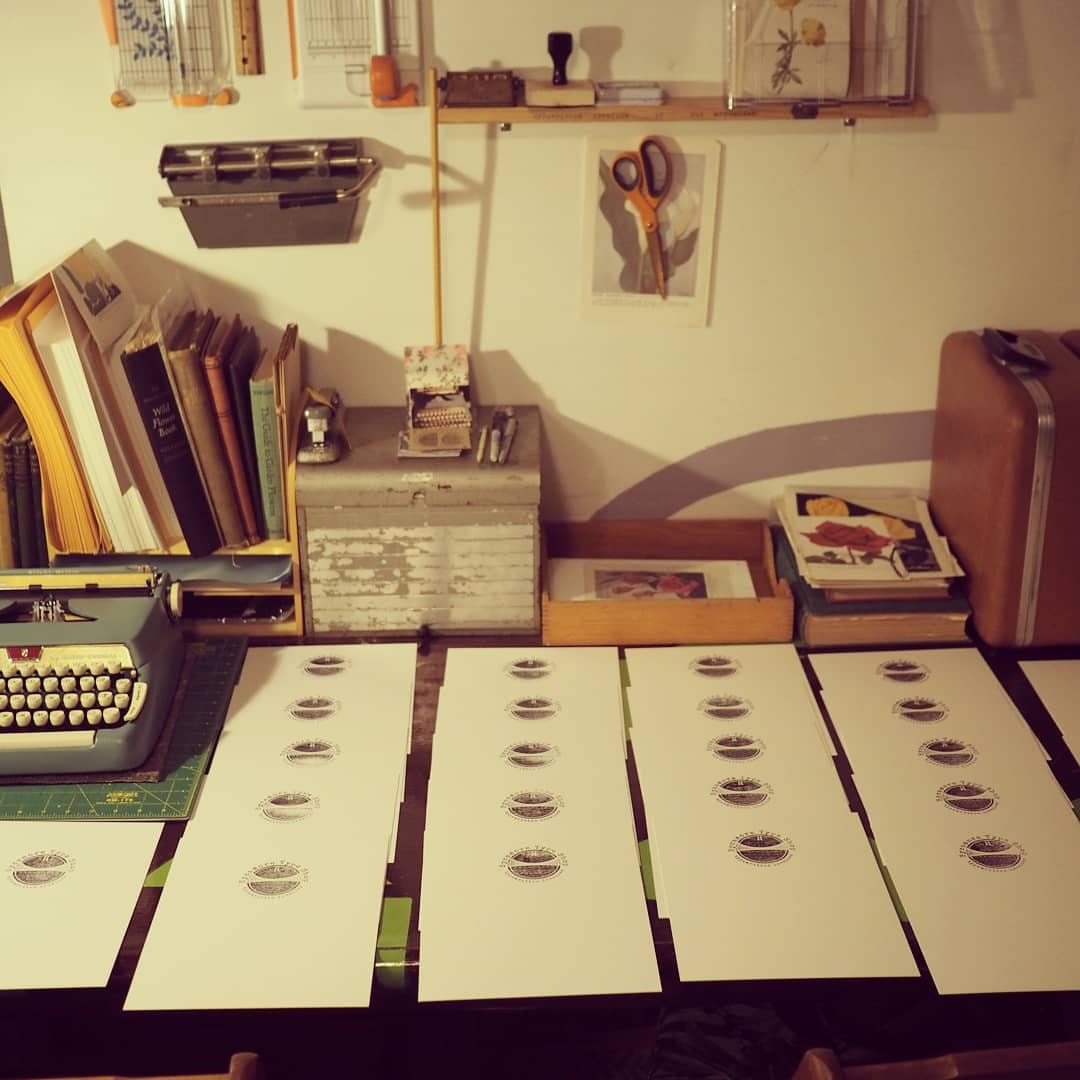 Stamping in my current shop space (in need of some better lighting and some cuteness)